Our Mission
Our mission is to provide our clients with a flawless contracting experience through superior customer service
and professionalism. We want to build a solid customer base that considers us their Contractor For LIFE!
Our Company
Emerson Enterprises was founded with a belief that not all contractors are created equal. We take pride in our people, our processes, and our beliefs that drive our every day interactions with our clients and industry peers. The people that make up Emerson Enterprises, from the owners to the labor sources, are knowledgeable and highly qualified to guide you through this experience with your complete satisfaction in mind. You might be wondering what makes Emerson Enterprises different than every other company out there? We believe that we have been given a platform to prove that contractors can be honest and reliable. We take a different approach from start to finish. Our goal to is be the relief to your headache, not the cause of a new one. We are blessed to be in this industry and we are honored that so many clients have trusted us with their homes.
Our Promise
At Emerson Enterprises, 100% client satisfaction is not an option, it is mandatory. We know that you have the option to choose from many contractors and we feel blessed each time someone chooses us. Our promise to our clients is to make you feel as if you are our only client. We have helped thousands of clients either build their dreams or restore their property from storm events. Our team is committed to making the client experience outstanding. Emerson utilizes only the best materials and labor sources to ensure quality for years to come. Emerson Enterprises is here to help with Design, New Construction, Storm Restoration, Residential and Commercial. Please invite us to show you what you SHOULD expect from your contractor.
---
Licensed and Insured
Emerson Enterprises is Licensed and Insured. We carry $2,000,000 worth of General Liability Insurance and Workmans Comp for your protection. In addition we keep up-to-date on state and local zoning laws, building permit requirements, and homeowner association guidelines.
General Contractor
We are not the chuck in a truck Contractor you should be fearful of, we are your partner for all your construction needs. Emerson Enterprises offers many services such as Roofing, Siding, Gutters, Windows, Painting and more. If your in need of a reliable Kansas City Contractor please call today. 877-4-EMERSON.
---
CHOOSE PLATINUM FOR THE PROMISE OF EXCELLENCE
Owens Corning Roofing and Asphalt, LLC, and its family of companies, have been leaders in the building materials industry for over 70 years. In fact, there's a good chance you have PINK® Insulation in your home. Owens Corning™ Roofing Platinum Preferred Contractors represent less than 1% of the roofing contractors in the industry.
They provide the peace of mind that comes from having quality shingles installed by local experts and perform workmanship few other contractors can offer. There's a reason Owens Corning™ Roofing is one of the biggest names in the industry: commitment to excellence. So it's no surprise that Owens Corning™ Roofing endorses only the best and the brightest.
Complete Confidence.
At Emerson Enterprises, we know your home is an important investment that deserves only the best. And if you're new
to the roofing process, you may have concerns about hiring the right contractor. Unlike the competition, we won't endorse
just any contractor. To become a member of the Owens Corning™ Roofing Platinum Preferred Contractor Network, a roofing
professional must:
Be in good standing with the Better Business Bureau
Undergo a Dun & Bradstreet® credit rating
Not have fi led bankruptcy in the past seven years
Hold at least $1,000,000 in general liability insurance
Have operated under the same business name for a minimum of three years
Carry all required state and local licensing and insurance
Select Status.
Owens Corning™ Roofing Platinum Preferred Contractors are the top tier of a premier network of roofing professionals chosen specifically for their commitment to service, reliability and professional craftsmanship. They meet the highest standards and satisfy the strictest requirements — all to give you peace of mind that you've chosen the right contractor for the job.
Lifetime Workmanship.
Owens Corning™ Roofing Platinum Preferred Contractors are the only contractors who can offer the Owens Corning™ Platinum Protection Roofing System Limited Warranty.* The Platinum Protection Roofing System Limited Warranty* not only provides our strongest coverage, it also covers workmanship for Life* (as long as you own your home). And if we trust your Platinum Preferred Contractor enough to guarantee their workmanship for Life, so can you.
---
Meet Our Team
Let our team of professionals help you with your next construction project.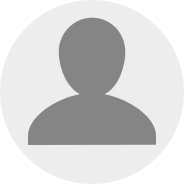 Kelly Lewis
VP of Operations
877-4-EMERSON Ext. 104
kelly@emerson-enterprises.com

Doug Rushing
Project Manager/ Field Trainer
877-4-EMERSON Ext. 101
doug@emerson-enterprises.com

Todd Chaffin
Project Manager
877-4-EMERSON Ext. 103
todd@emerson-enterprises.com

Paul Lewis
CEO
877-4-EMERSON Ext. 102
paul@emerson-enterprises.com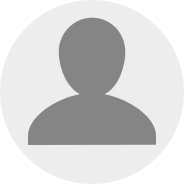 Paul Lewis JR
Production Manager
877-4-EMERSON Ext. 106
paul.jr@emerson-enterprises.com

Grant Heavner
Project Manager
877-4-EMERSON Ext. 107
grant@emerson-enterprises.com

Benjamin Bull
VP of Sales
1-877-4-EMERSON ext 110
ben@emerson-enterprises.com

Theresa Lewis
Admin
877-4-EMERSON
theresa@emerson-enterprises.com