Get New Insulation Installed In Your Home
Why settle for a mediocre insulation contractor? Work with the insulation pros of Kansas City here at Emerson Enterprises and get complete services that are affordable and high-quality from a contractor with a long track-record of success and a stalwart reputation.
Emerson Enterprises provides top-quality attic and other types of insulation services for businesses as well as for private homeowners. Want to get a free attic insulation service estimate?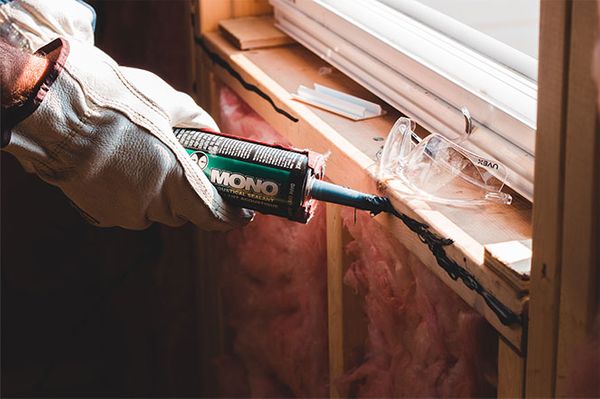 Has Your Roof Been Repaired or Replaced Recently?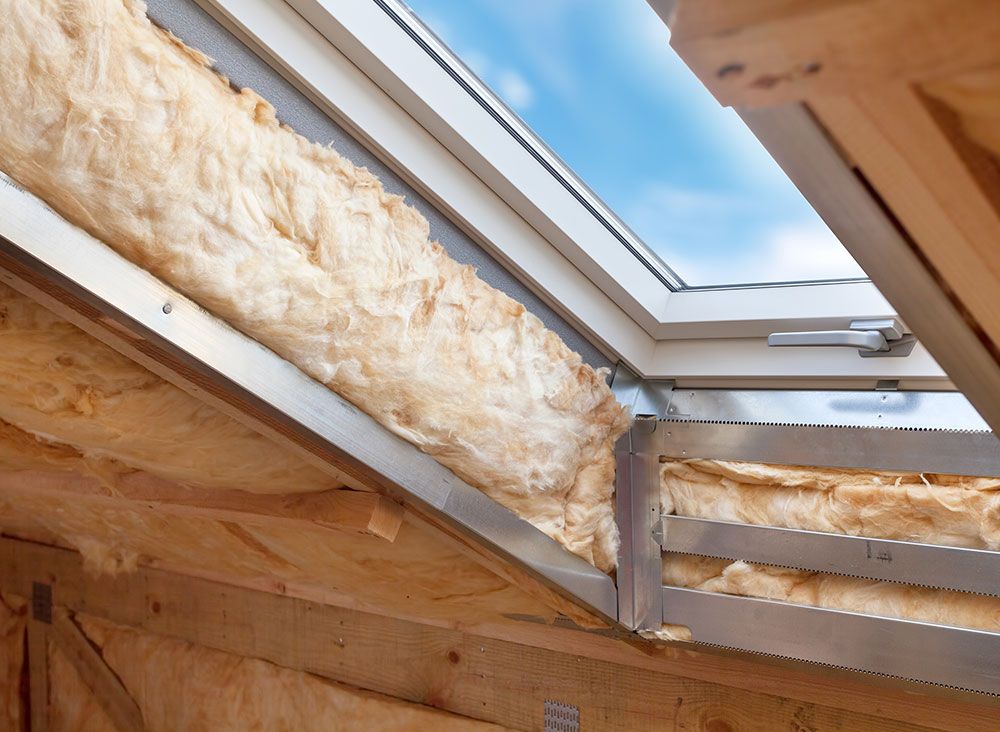 Our Attic Insulation Services Include:
Free attic inspections

Sanitation and disinfecting

Jobsite cleanup

Insulation removal

Attic cleaning

And more!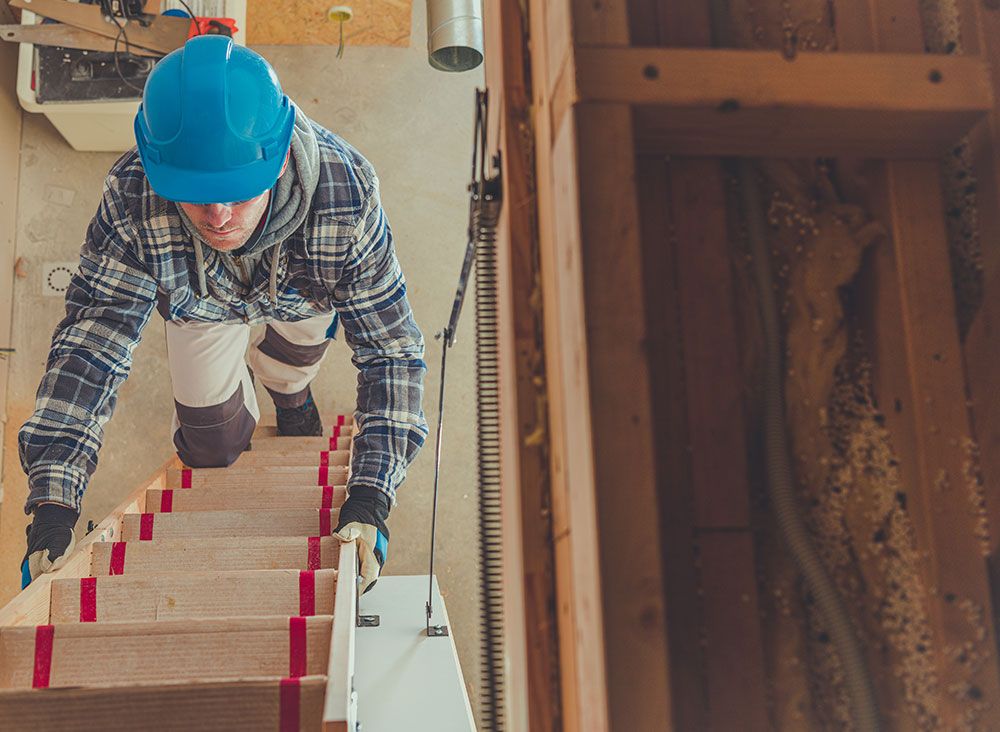 What makes Emerson Enterprises the best insulation contractor in the Olathe region?
Fully licensed and insured

100% satisfaction guaranteed

We use only the best materials

Highly professional labor, never cutting corners

Owens Corning™ Roofing Platinum Preferred Contractors

Fine-tuned processes and support systems

Dedicated project managers

Commitment to long-term customer relationship building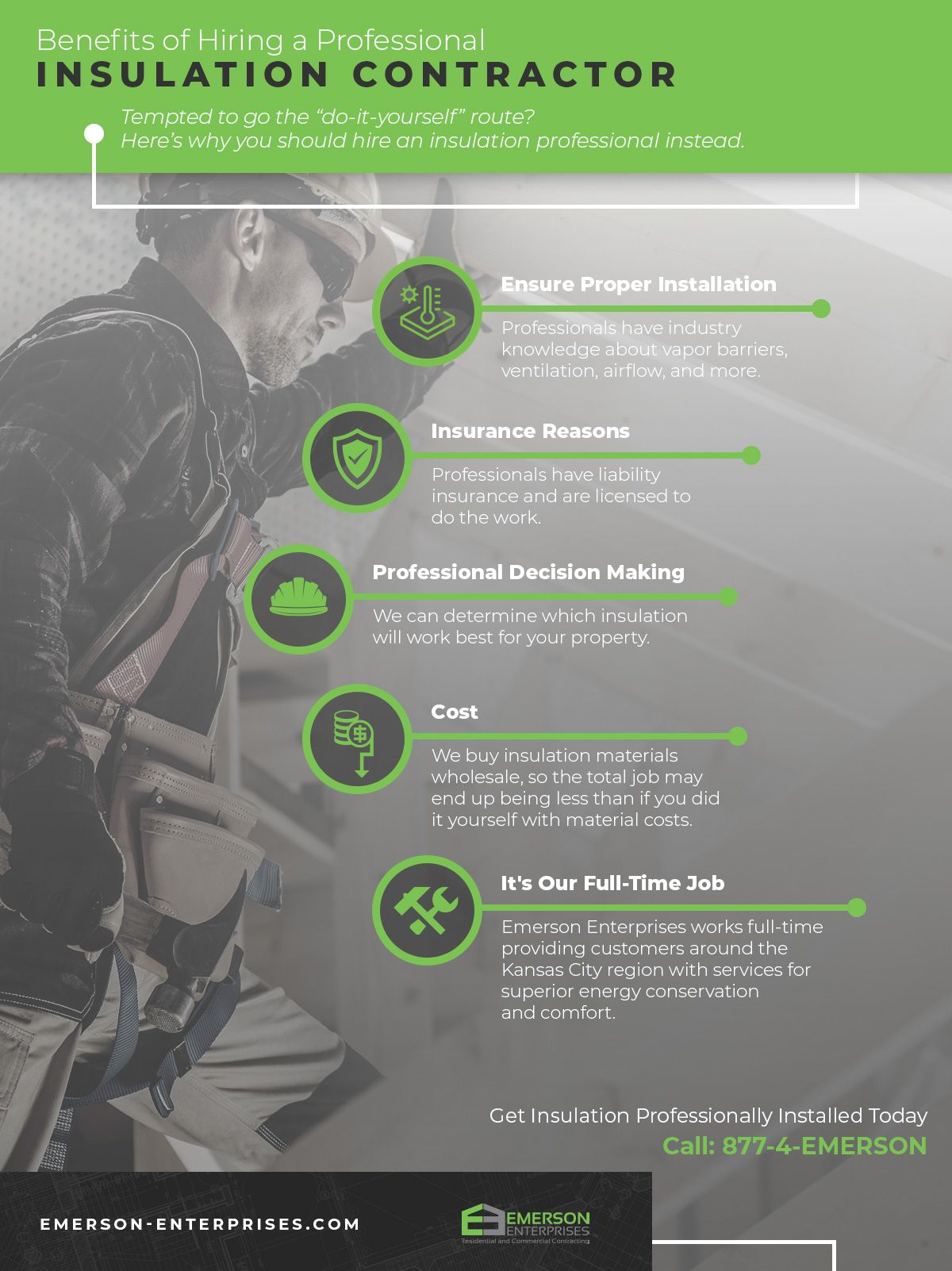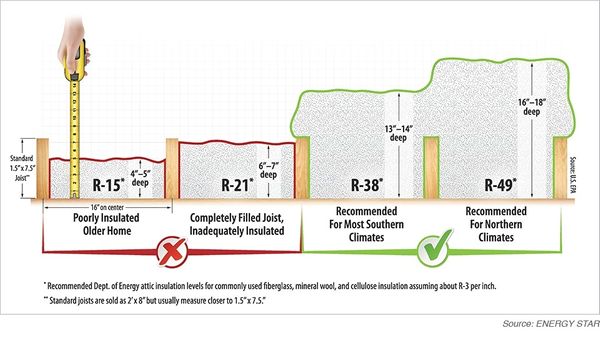 how much attic insulation do I need?
If you think you're among the 90% of US homes that are under-insulated,1 performing a simple insulation inspection will help you determine your insulation needs. Having the correct amount of attic insulation can help you maintain a comfortable temperature throughout your home and help save money on your energy bills—plus, prevent major issues like ice dams in the winter.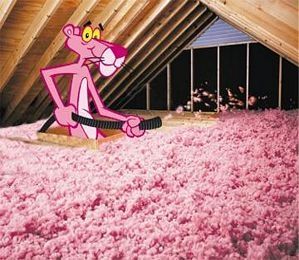 HOW MUCH INSULATION SHOULD YOU INSTALL?
The amount of insulation recommended for your home will vary depending on a number of factors:
Where you live—Different climates require different insulation R-values. You will need a higher R-value of insulation if you live in the Northeast than if you live in Southern California.
Your home's age—If your home is more than 10 years old, you will likely need more insulation.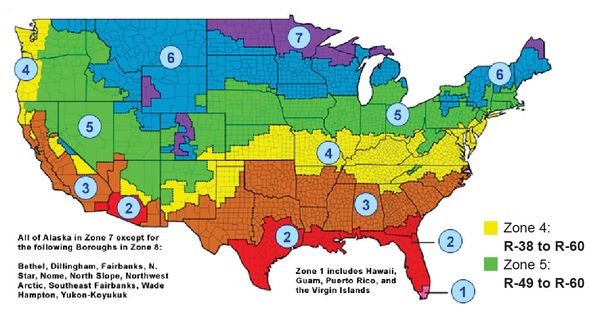 Recommended levels of insulation?
This map shows thermal recommended levels of insulation for various climate zones, based on recommendations from the U.S. Department of Energy (DOE) and the International Energy Conservation Code (IECC). The IECC is the model building code for the United States.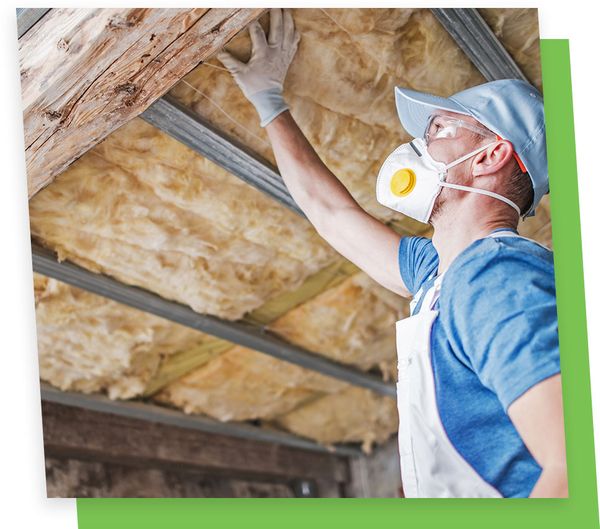 Unparalleled Customer Support
Emerson Enterprises is keenly focused on providing the best possible customer support for businesses and residents in the Kansas City region. Customer satisfaction is not an option for us, it's 100% mandatory! We promise to provide you service above-and-beyond your expectations. We utilize only the best materials and labor sources to ensure quality results for years to come. Let us show you what you SHOULD expect from an insulation contractor.
Choosing the Right Insulation Solution for Your Kansas City Home or Business
You have two main options when it comes to insulation material: fiberglass insulation and cellulose insulation. Both have similar characteristics, but come with some variations in price, fire-resistance, and other qualities. To get help choosing and installing the right type of insulation for your attic or other application, contact Emerson Enterprises to discuss your options!